"The robot 9934 should go with 9935."

This article is very similar to Chicken Copter (Mark II). You may want to consider merging it!

The Mark I is the first version of the Chicken Copter. It was preceded Chicken Copter (Mark II) in Arise, Dark Empire.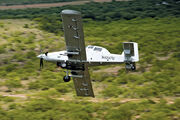 It was only seen in Things get much weirder as Chickenman's plan to get Taco's, but while flying, it crashed right through the mail truck. It broke apart, hitting Nyan Cat in the process.
It was broken in the city, then unseen afterward.